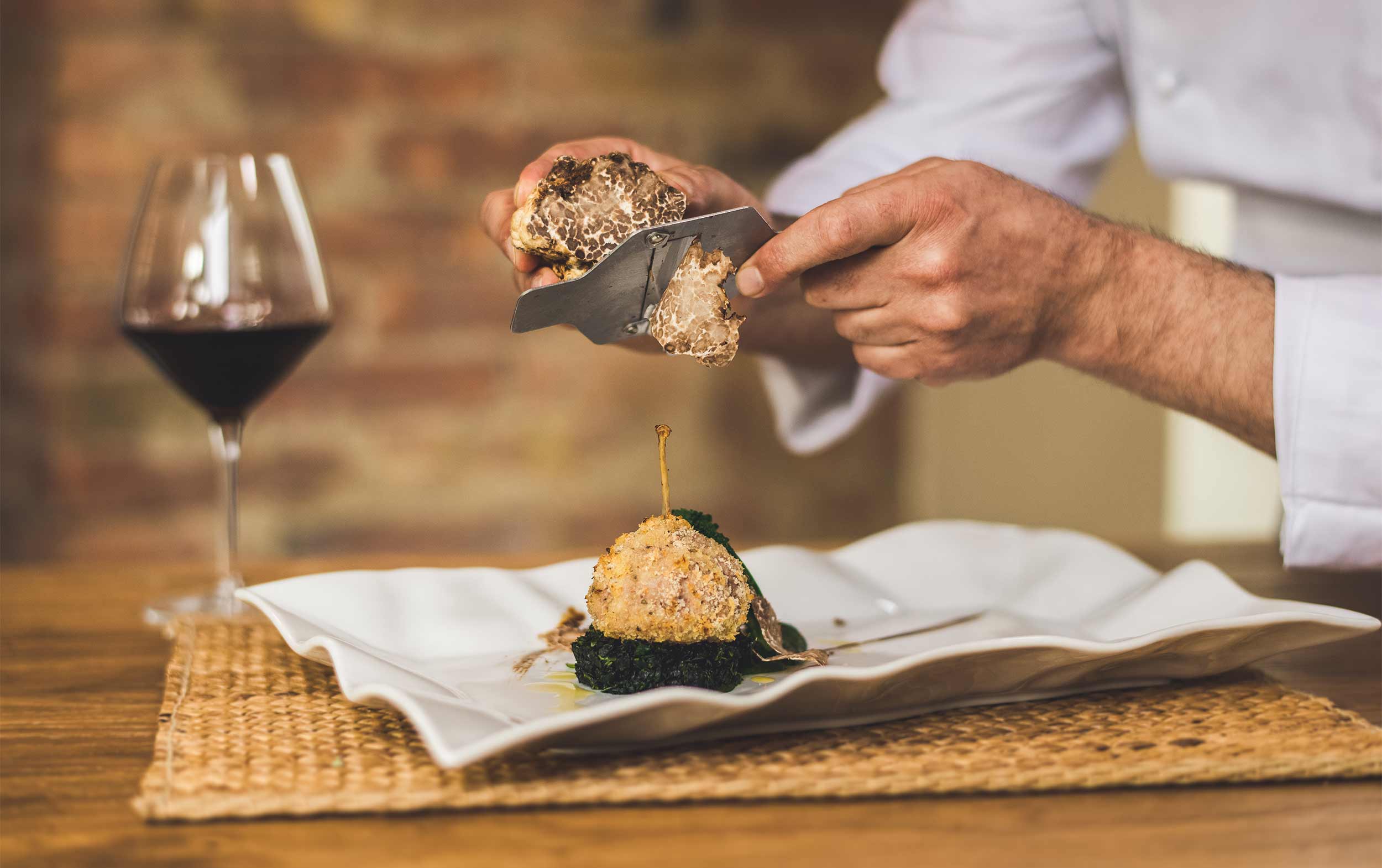 The restaurant
TAR-TUFO: a cuisine that presents a fresh interpretation of local dishes in an eco-sustainable manner, offers our guests the pleasure of elegant décor and an intimate, romantic atmosphere as they discover the unique flavours of Tuscany. This experience is also intensified by the expertise of a sommelier who introduces and suggests appropriate wines from the wide selection in our cellar.
The restaurant's terrace looks out upon Siena, presenting diners with a breathtaking view of the city as they savour their meal.
Our menu varies according to the rhythm of the seasons but there is one ingredient that is never missing. A flavour so extraordinary that we named our restaurant in its honour: the truffle (Tartufo).
Address:
TAR-TUFO Ristorante SRL
Via del Sole, 6/A
53100 Siena

Hours:
Monday-Sunday:
lunch: 1200 - 1430
dinner: 1900 - 2230

Wednesday:
closed